Pre-alloyed Powder: SUZ-01
For Diamond Tools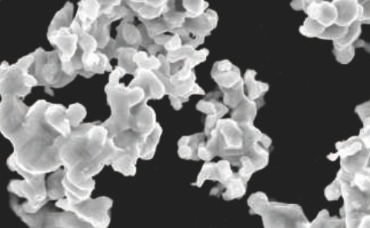 Superfine iron and zinc pre-alloyed powder with average particle size of 400-600 mesh has high physical and mechanical properties.



Improve the utilization rate of zinc and avoid the concentration segregation of zinc.
Improve the mechanical strength of FeCuZn alloy and improve the holding force of diamond.
Reasonable cost space can reduce the dosage of Cu and Sn in the formula, or even not use Sn.
Reasonable sintering process can achieve higher sharpness and output.
Chemical Analysis
| Grade | Fe(%) | Zn(%) |
| --- | --- | --- |
| SUZ-01 | Main Component | 8.5 |
Physical Properties
| Grade | D50(μm) | D90(μm) | Apparent Density(g/cm3) | Tap Density(g/cm3) |
| --- | --- | --- | --- | --- |
| SUZ-01 | ≥10.0 | ≤100.0 | 0.9~1.6 | 1.8-2.6 |