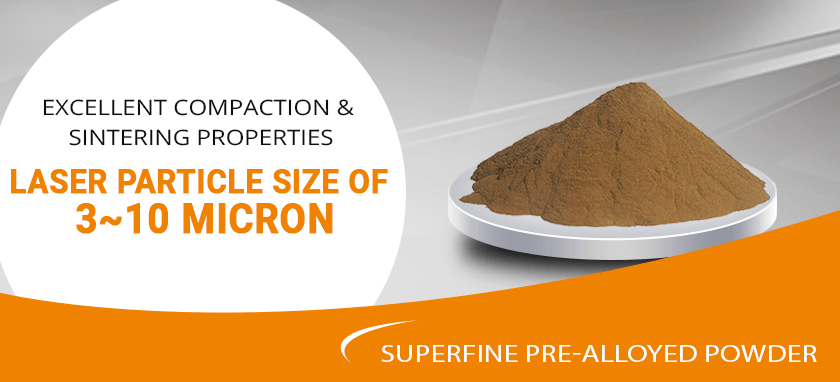 Superfine Pre-alloyed Powder
We supply a series of superfine pre-alloyed powders, such as Fe-Cu, Fe-Ni, Fe-Cu-Co, Fe-Cu-Sn, Fe-Cu-Ni-Sn for many applications in a wide range of industries: diamond tools, electronic components, powder metallurgy, magnetic materials, wave absorbing & shielding materials, new composite materials
Characteristics
Made by chemical way
Laser particle size of 3~10 um
Similar like spherical particles
Homogeneous particles & components
Excellent compaction & sintering properties
Low oxide pre-alloyed powders
Stable & repetitive batch production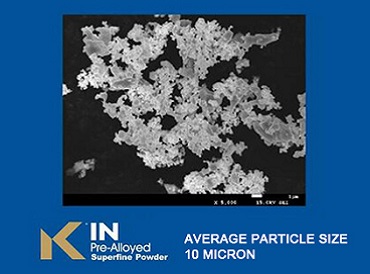 Product Series
Can Replace Cobalt Powder
→ Kind4-1234
For small & medium saw blade, grinding tool. Excellent polishing/grinding/cutting performance.
Brittle Material
→ SPH-01
High sharpness. For wire saw, glass, ceramic tool. High hardness/Low strength.
Micron grade series of superfine pre-allloyed powder produced by chemical way is with tiny laser particle size of 3~10um, homogeneous particle size, good cold press molding, good wear resistance, high sintering activity, broad scope for application temperature(700~900°C).
In the adaptive temperature range, the sintered matrix has good structural homogeneity and density, and the sintering hardness is 85~100 HRB, the bending strength is more than 1000 MPa.
The prominent characteristics of our powder are good comprehensive mechanical performance and wide application, which is suitable for making high-grade granite cutting & grinding tools, saw blades, engineering drill bit, ceramic cutting & grinding tools, etc.