Recently, an article about Sagwell's products was published in the 2019 3rd issue of Stonetech (a Turkish industry authoritative magazine). This article mainly introduced our pre-alloyed powder SFN-06 which can replace or partly replace the advantage of cobalt, nickel and also the data comparison, this article caused the attention of many diamond tools manufacturer over the world. The following is part of the article, for each customer to know this iron base alloy powder which is called the terminator of cobalt and nickel. The complete version can be obtained free of charge by contacting us.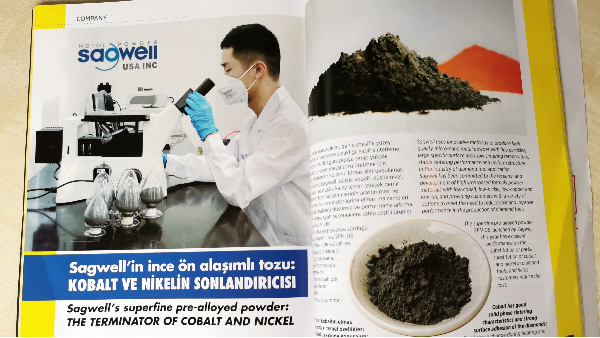 Sagwell uses innovative methods to produce high quality micro-nano metal powder with fine particles, large specific surface area, low sintering temperature, stable sintering performance and uniform structure. In the industry of diamond tool application, Sagwell has been committed to the research and development of high-iron-based formula powder materials with low-cobalt, low-nickel, low-copper and low-tin, and providing customers with a variety of options to meet the need to reduce cost and improve performance in the production of diamond tools.

The superfine pre-alloyed powder SFN-06 launched by Sagwell this year has excellent performance on the substitution or partial substitution of cobalt and nickel in diamond tools, and helps customers reduce the cost.
First, let's talk about the basic properties and effects of cobalt in diamond tools:
• Cobalt has good solid phase sintering characteristics and strong surface adhesion of the diamonds;
• Solid phase change during heating and cooling affects the holding force of the diamonds;
• Sintering structure has high mechanical properties;
• The hexagonal lattice structure and exquisite structure state make its wear performance different from the other metals (it has good mechanical properties, but with brittle wear characteristics);
• Theoretical density is 8.9 g/cm3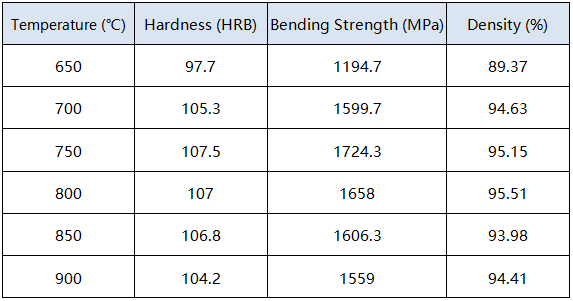 Now let's take a look at the basic nature and role of SFN-06 in diamond tools
• It is superfine iron-nickel pre-alloyed powder with high physical and mechanical properties, fine and uniform structure;
• It can make the matrix have higher bonding strength and can substitute Co and Ni;
• It has good toughness, the effect is obvious for harder and more abrasive objects;
• The best sintering temperature is 800℃-830℃. In this range, the combination of particles is better and the porosity is lower.
• Theoretical density is 8.12 g/cm3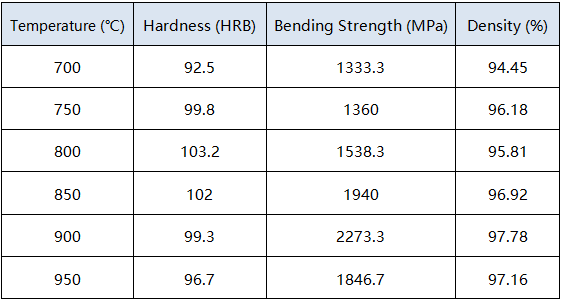 As we can see from the below two pictures, Sagwell's superfine pre-alloyed powder SFN-06 is comparable to pure cobalt powder in terms of hardness, bending strength and density, or even better in some aspects.
Except SFN-06, Sagwell also offers a wide range of powders to meet different needs depending on the type of diamond tools such as:

Medium-diameter saw blade, engineering drill: iron-copper-phosphorus ternary and iron-copper-phosphorus-nickel quaternary pre-alloyed powder (SFN-08) series

Wire saw: iron-copper-phosphorus-nickel-tin multi-components and iron-copper-phosphor-nickel-tin-tungsten carbide multi-pre-alloyed powder (SFN-09) series

Medium and high-grade tools: iron-copper-tin-nickel-phosphorus quaternary pre-alloyed powder (SHN-01), iron-phosphorus 10% pre-alloyed powder (SPH-01)
We will introduce the system of ultrafine metal powder for different kinds of tools.If you are interested in the full contents of this article, or want to know more about the pre-alloy powder products, please feel free to contact us.