At Marmomac 2019, 25-28th Sep. 2019, with "Making Diamond Tools Better" as the theme, Sagwell showed a series of fine iron powder and alloy powder.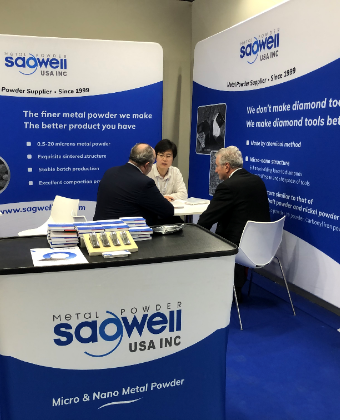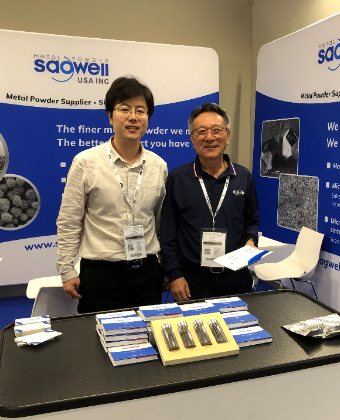 • High purity, low oxygen content, the highest density of hot-pressed sintering can reach more than 99%.
• Good toughness, good adhesion between particles in the sintering process, sintered body is closer to the effect of smelting metallurgy.
• Wide range of application, large proportion of addition (>20%), can replace the formula of Ni, Ni powder can be less added or not added.
• Super fine particle size, super high reactivity.
• With good comprehensive performance, typical honeycomb structure and small dimples, the bonding strength of the matrix can be guaranteed.
• Large proportion addition can effectively reduce sintering temperature and energy consumption.
Superfine alloy Powder: SPH-01
• Super fine iron and phosphorus pre-alloyed powder, higher hardness and lower strength, fine and uniform structure.
• It can make the fetus have better self-sharpness.
• High brittleness and hardness, can be used as an auxiliary material to modify the matrix.
• As a modified material, it has obvious characteristics and is widely used.
Click here to know iron powder series and alloy powder series for diamond tools.
To know more about our products, please feel free to contact us for detailed information