At PM China 2021, 23-25th May, Sagwell showed a series of fine iron powder and alloy powder for free sintering of diamond tools and for PM spare parts. Sagwell also introduced the filling effect of their metal powder.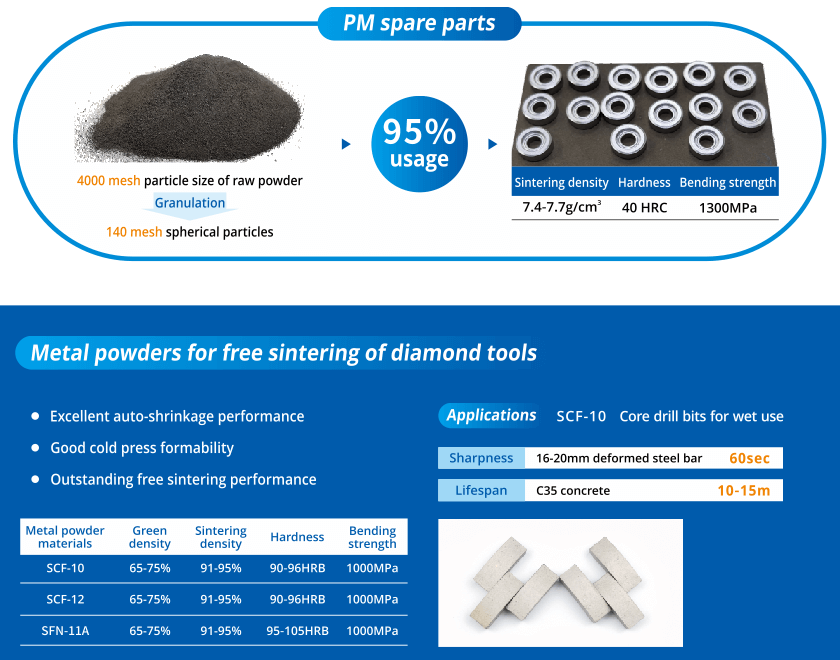 Aboat PM China
PM China has been successfully held for 14 consecutive sessions. The exhibition is committed to the demonstration of cutting-edge technologies and high-end products, setting up a quality exchanging and trading platform for insiders from both upstream and downstream.`
Aboat Sagwell Metal Powder
SAGWELL has focused on the research and production of micro & nano metal powders with more than 20 years of experience. The core business is the supply of micro & nano iron powder, copper powder and various pre-alloyed powder.

By following ISO standards, SAGWELL has continued to provide clients with stable products which are widely used in PM, chemistry, diamond tools, electronic components and other industries for years.

Used in traditional PM or MIM, SAGWELL's micro & nano metal powder can help increase the density, strength and hardness of the part, besides the metal powder can reduce the subsequent quenching and tempering temperature, in general it can improve the performance of the spare parts and reduce the production cost.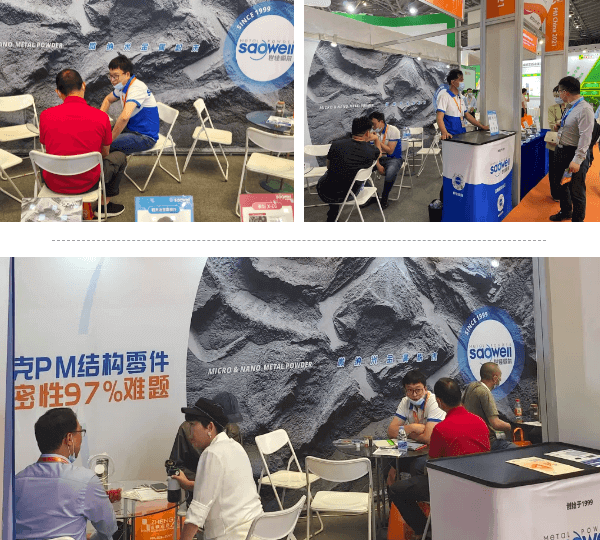 To know more about our products, please feel free to contact us for detailed information.
Email: [email protected]