The 57th Marmomac in Italy was held from September 26th to 29th at the Verona International Exhibition Center. Sagwell showcased multiple eco-friendly diamond tools and metal powder for diamond tools at the exhibition.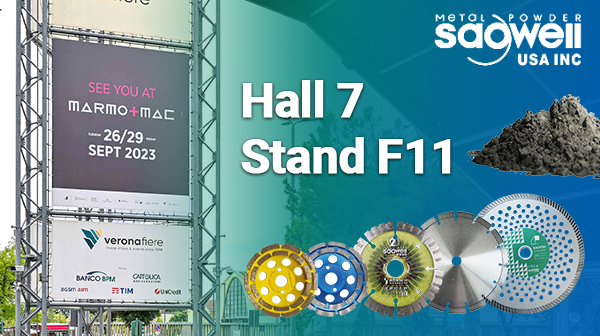 Marmomac is currently the world's largest stone related exhibition, and has been held for its 57th session. Sagwell exhibited some diamond tools which made from its own metal powder such as grinding wheels, Φ 105 / Φ 110 / Φ 180 / Φ 230 / and other models of stone saw blades, universal saw blades, and ceramic saw blades.
This type of diamond tool is made from pure iron or high iron matrix, without or with minimal use of metal elements such as cobalt and nickel that can cause environmental pollution, meeting the current global demand for environmental protection.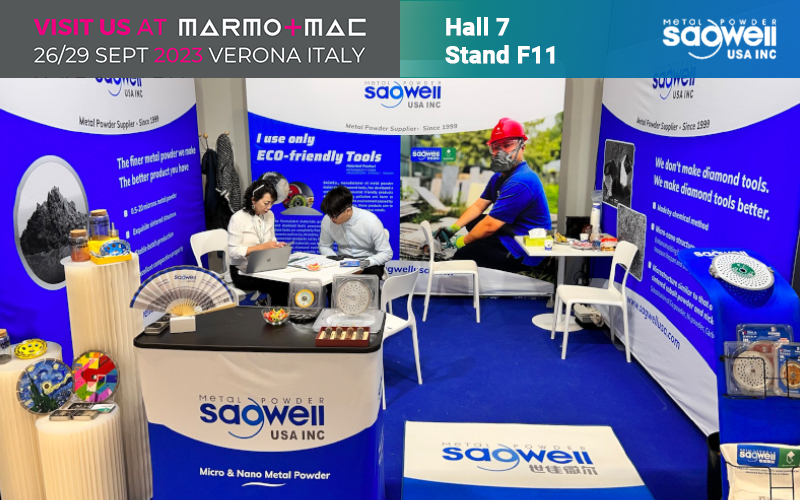 In addition to bringing eco-friendly diamond tools, Sagwell also brought some high-end metal powder products. If you want to learn about relevant product information, you can click on the website below to view the e-book.
https://issuu.com/sagwellusa/docs/sagwell_product_map